360 Degree Feedback Tools – 360 Reports
We run the report, you do the magic!
Our report design is one of the simplest and naturally intuitive reports in the industry, over 90% of CR Systems clients use our Standard Report combined with a Development Workbook that can be completely customised for their competence framework. Get a copy of the sample report today.
The easy logic behind CR360 reports
We start by reviewing the overall results then gradually break down the data, the flow of the report is linear and allow you to make sense as you read through it.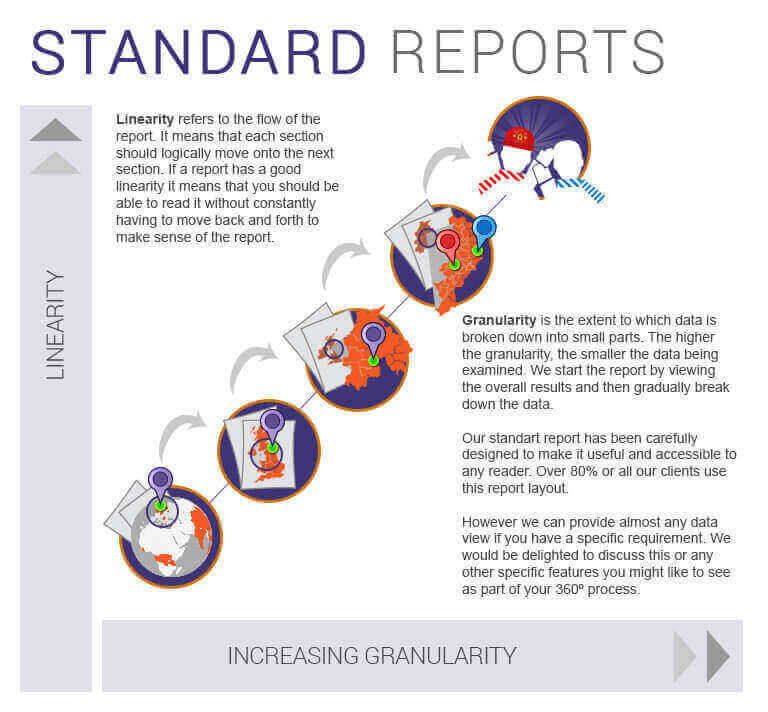 Clear and professional 360 Degree Report
Let our easy to read report justify your efforts on the feedback process! With measurements in clean graphs and colour codes, complete with a summary table of the subject's key competencies and gap analysis, you will have no trouble understanding the results.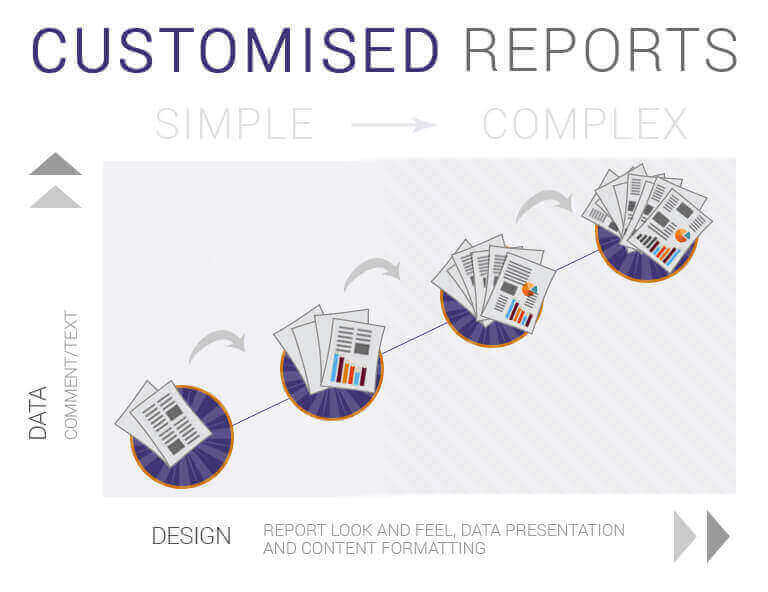 Tailored functions and presentation
However just because we believe in simple and straightforward we also understand that different organisations require different levels of sophistication. You can add more details to any level you require, and the best part is we will still administer them for you!