What Our Happy Clients Say…
My experience with CR Systems was quick, easy and efficient. They supported our need for quick turnaround without any real limitations due to borders and time. They understood our needs and customised their tools accordingly. Quite honestly, I have never had such an effortless experience with a vendor before. I would recommend CR Systems to anyone!
CR Systems Client Testimonials

From our experience, CR Systems set the benchmark to which others aspire; in quality, service and providing value for money. They are fast, flexible and a pleasure to work with on every level.
Training In Action Ltd
- Learning & Development Consultancy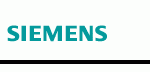 CR Systems always respond really well to the additional, the unusual, the last minute and the total panic! They are professional, flexible and reliable and their high level of customer service ensures that they always deliver beyond expectations! I wish all suppliers were as easy to do business with!
Siemens Enterprise
- Software and Solutions Cooperation

Working with CR Systems has been a pleasure from start to finish. They are exceptionally knowledgeable in their field and they have delivered to standards beyond our expectations, which were extremely high. The quality and speed to which they work is excellent and they have made what have been challenging and time consuming projects incredibly easy. The survey capabilities and reporting functions in particular have proved very successful not only with us, but with our clients. We will be working with CR Systems on many more projects to come as it very rare to find a team so motivated and passionate about work.
Results International
- M&A and Fundraising Advisor

As I mentioned, we've had two very tricky projects we're working on at this moment and I wanted to mention the fantastic service your team have provided. At every point of my interaction with anyone within CR Systems they have all been a joy to liaise with providing a professional and thorough service, showing adaptability/flexibility and being solution focused to get the job done. The members of the team have been very honest and upfront with any concerns they have had and this has been a fantastic benefit to me personally in liaising with my clients – you should be very proud of them.
Advance Performance
- Professional Sportswear Company

We have found CR Systems to be a very professionally run company. Nothing ever seems to be too much trouble and deadlines have always been met. We would be happy to recommend CR Systems and will continue to use them in the future.
Morgan Leith Partnership
- Business Management Consultancy