Testimonials from our happy clients…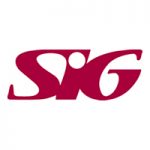 The service is excellent, the 360 feedback team are knowledgeable, friendly and courteous. They really understand the project timelines I work on and offer advice to make things run smoothly. I have been using them for around 10 years in different business and would always recommend them as my 360 provider anytime.
SIG plc
- International Construction Supplier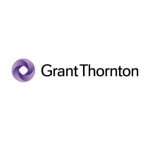 CR Systems delivers really efficient, solid 360 degree feedbacks. Service from support team is faultless, diligent and speedy - couldn't ask for more.
Grant Thornton
- Accountancy Advisory

I have to say you have made the process extremely painless and easy from start to finish! I wouldn't have any hesitation in recommending yourselves to colleagues - communication was great, you and the team were responsive to changes, you have stuck to the agreed timescales (often delivering ahead of time) … no complaints at all and everything I could have wished for in a 360 degree report supplier - thank you!
Unleash Your Potential
- NLP Training and Coaching

I have found the experience of working with CR360 smooth, no hassle and enjoyable.They deliver a very good service that makes us look good with our clients.
Corporate Alchemy Ltd
- Professional Training and Coaching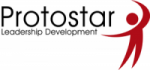 I am what you might call a "high maintenance" customer and yet CR360 have remained patient, talked me through options and never said no. They are easy to work with and cost effective.In light of our experience we are promoting aspects of our services that involve CR360 far more than we had intended, as we are sure it will impress our clients.
Protostar Leadership Development Ltd
- HR Consultancy

We have found CR Systems to be a very professionally run company. Nothing ever seems to be too much trouble and deadlines have always been met. We would be happy to recommend CR Systems and will continue to use them in the future.
Morgan Leith Partnership
- Business Management Consultancy

CR Systems have a strong technical capability, and the team are highly flexible in the way they tailor solutions to meet the needs of our clients. They provide great support throughout projects, getting things done on time and responding efficiently to last minute and detailed requests. They are, and continue to be, our first choice for online 360 services and I have no reservation in recommending their services to others.
Wickland Westcott Ltd
- Leadership Consultancy

Working with CR Systems has been a pleasure from start to finish. They are exceptionally knowledgeable in their field and they have delivered to standards beyond our expectations, which were extremely high. The quality and speed to which they work is excellent and they have made what have been challenging and time consuming projects incredibly easy. The survey capabilities and reporting functions in particular have proved very successful not only with us, but with our clients. We will be working with CR Systems on many more projects to come as it very rare to find a team so motivated and passionate about work.
Results International
- M&A and Fundraising Advisor

From our experience, CR Systems set the benchmark to which others aspire; in quality, service and providing value for money. They are fast, flexible and a pleasure to work with on every level.
Training In Action Ltd
- Learning & Development Consultancy

We have been so impressed with the simplicity of the system, the ease of working with the very friendly CR Systems staff and their speedy response to any questions we've had. I would have no hesitation in recommending them and wish all our suppliers were as easy to work with.
Crispin Rhodes Ltd
- Personnel Consultancy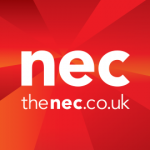 I had used CR360 when I was with my previous company, and had been impressed by their easy to use and well organised setup. As a coach it is a powerful tool, which gives learners clarity and raises self-awareness. So I didn't hesitate to work with them again when I took over Development for the NEC Group. I find their service, very responsive, helpful and patient!
NEC Group
- Live Entertainment Business

As I mentioned, we've had two very tricky projects we're working on at this moment and I wanted to mention the fantastic service your team have provided. At every point of my interaction with anyone within CR Systems they have all been a joy to liaise with providing a professional and thorough service, showing adaptability/flexibility and being solution focused to get the job done. The members of the team have been very honest and upfront with any concerns they have had and this has been a fantastic benefit to me personally in liaising with my clients – you should be very proud of them.
Advance Performance
- Professional Sportswear Company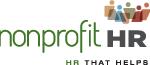 My experience with CR Systems was quick, easy and efficient. They supported our need for quick turnaround without any real limitations due to borders and time. They understood our needs and customised their tools accordingly. Quite honestly, I have never had such an effortless experience with a vendor before. I would recommend CR Systems to anyone!
Nonprofit HR
- Leading HR firm for nonprofit sector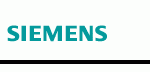 CR Systems always respond really well to the additional, the unusual, the last minute and the total panic! They are professional, flexible and reliable and their high level of customer service ensures that they always deliver beyond expectations! I wish all suppliers were as easy to do business with!
Siemens Enterprise
- Software and Solutions Cooperation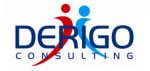 We've worked with CR Systems for a relatively short period of time. So, for our first piece of work together we thought we'd test them out a bit; and boy, were we impressed. If we wanted CR Systems to prove themselves, they passed the test with flying colours. We now regard them as partners in business and look forward to working with them again and again in the future.
Director of Derigo Consulting
- Business Management Services