What first attracted you to CR Systems in the first instance?

CR Systems have a strong technical capability, and the team are highly flexible in the way they tailor solutions to meet the needs of our clients. They provide great support throughout projects, getting things done on time and responding efficiently to last minute and detailed requests. They are, and continue to be, our first choice for online 360 services and I have no reservation in recommending their services to others.
Wickland Westcott Ltd
- Leadership Consultancy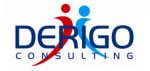 We've worked with CR Systems for a relatively short period of time. So, for our first piece of work together we thought we'd test them out a bit; and boy, were we impressed. If we wanted CR Systems to prove themselves, they passed the test with flying colours. We now regard them as partners in business and look forward to working with them again and again in the future.
Director of Derigo Consulting
- Business Management Services