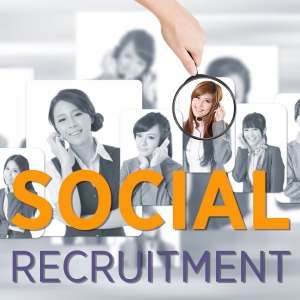 Social media as a potential recruitment tool for companies is nothing new. But research indicates that both job seekers and companies that fail to look beyond LinkedIn are missing a trick.
A fresh study on social recruitment by the web-based employment software firm iCIMS (http://www.icims.com) has found that many job seekers browsing for posts on social media are misinformed. According to the research, candidates cited LinkedIn as the top social media resource for employment openings. However, just 23% of jobs posted on social media are actually on LinkedIn. Moreover, research indicates that many of the jobs posted on Linked in target people earning more than £50,000 and over the age of 25.
Only one percent of candidates participating in the iCIMS study said they would expect to see a job advertised on Twitter. In fact, around 51% of new openings are Tweeted. Twitter enthusiasts in the HR industry argue that successful use of hashtagging can help firms to reach out to target candidates. Compiling a list of keywords and hashtags that potential job applicants search for is a good way of making contact with the right people. Posting at the time of day that target candidates are on Twitter is also important.
The study's findings, based on 60,000 openings posted on social media, also reveal that employers need to make efforts in social recruitment beyond LinkedIn. Potential candidates look for postings on Facebook and Google+ after LinkedIn. Interestingly, Facebook came top in terms of conversions. That is, the number of people who saw a job advertised and actually applied for it. Jobs posted on Google + get four times as many views as they do when they are posted on other social media platforms. This gives Google + the added bonus of being great for brand awareness.
Image-based platforms such as Instagram and Pinterest should also not be overlooked. The research found that some candidates use these to get an insight into a company's culture and make a more informed decision about they would be right for them. It is worth pointing out that Facebook is the perfect platform for giving candidates a positive impression about what it is like to work for your company. Social Media Today recently published an interesting article, which details how Nestlé's UK projects a fun image of the company through its Facebook page, snapping moments like their Christmas jumper day. (http://www.socialmediatoday.com/content/are-you-making-most-social-media-recruitment-0)
Some recruitment specialists have also been critical of LinkedIn's limitations, even for members with paid subscriptions. In 2014, the platform came under fire for removing the function that allowed LinkedIn Recruiters to send out mass mails to members of their groups. The removal of LinkedIn Signal makes it more difficult for job seekers to find posts by tracking the status updates of companies. Job seekers are also unable to see the salary band payment for a post unless they pay for a subscription. This is perhaps one of the biggest flaws. How effective can a job advert that does not even give a rough indication of salary actually be?
Finally, it is important that HR gurus learn to think like millennials. These Generation Y candidates, born between 1982 and 2000, are the most relevant target when we talk about recruiting talent on social media. Top Generation Y professionals are simply not trawling for posts on job sites. They are already employed. However, they may seek to research and engage with companies via Twitter, Facebook and other social media sites.
Bottom line: if you think like your candidates, learn way they go and take the conversation about opportunities to them, talking in language they respond to, then you should start to see results.
---