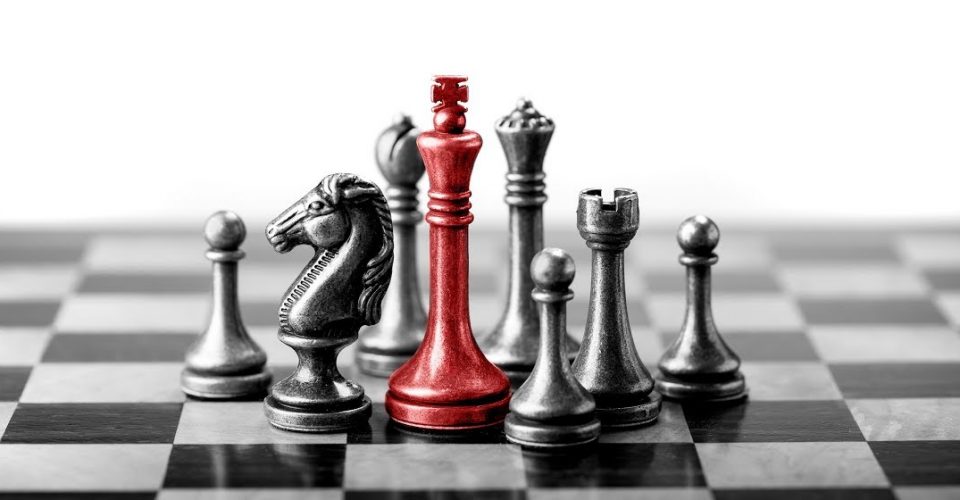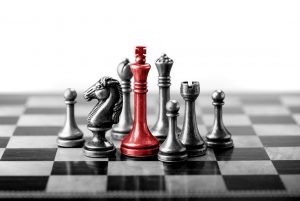 The issue of inappropriate board behaviour leading to the spectacular downfall of businesses large and small has been a regular feature of the business landscape since time immemorial. Those that make the headlines become the catalysts for the next merry go round of public indignation, press repudiation and political machination. There have been several deep and serious public enquiries within our lifetimes: Cadbury Report in 1992, Turnbull Report in 1999, Higgs Review in 2003 to name a few.

The findings from these enquiries have led to ever increasing regulatory and fiduciary obligations (mostly through self-regulation) that in many cases have improved controls and oversight of the board. Although the fallout from the Friends Provident boardroom disaster has led to some toxic relationships between executive and non-executive directors that can have little benefit for any company stakeholder.
What can we do to manage the behaviours at Board level?
The Walker report, commissioned to investigate the mass failures within the financial industry following the economic crash of 2007/2008, specifically highlighted the fact that no matter how strong the regulatory systems within a company, the collective behaviours of a few directors or even just one person's individual domination through chair or CEO can subvert any fiduciary control. The Higgs Report's Annex C to J can be used as a behavioural "template" to be applied and measured regularly by members of the board on at least an annual basis.
The premise for this proposal of regular "behavioural" review is that in general boards don't go awry in a few weeks, but over time. A longitudinal approach can, in theory, provide perspective and insight. If taken seriously, problematic behaviours can be highlighted and addressed sensitively on an individual basis or if necessary through a more blunt public examination.
The issue of behavioural impropriety seems as relevant today as ever. The recent example of the leadership failures (many and diverse) at transport giant Uber provide a harsh warning as to how inappropriate board behaviour can damage a company. Boards are the conduit for behaviour throughout the whole organisation. They should embody the behavioural dynamics as well as the leadership principles of the business. In many companies' behavioural measurement and development is considered the domain of management, somehow separate from the behavioural responsibilities of the board. Best practice in corporate governance repeatedly recommends that boards must regularly review their own behaviour and reputation in addition to taking care of organisational and management culture and performance.
Where to start with measuring Board behaviours?
A survey by McKinsey & Company among more than 770 directors reveals the differences in the time allocation of boardroom activities within high-performing boards. In summary they take the time to look inward and aspire to challenge their own practices. This continual examination of internal purpose as much as external review enables them to become more robust in addressing both business and personality challenges. This is in contrast to the trend in low to moderate impact boards that tend to react only when circumstances force them. The more forward-thinking boards are open to debating alternative strategies and hands on supporting and removing personal and collective bias from decisions.
Leadership attitude and team communication play important roles in driving successful board practices. For boards to understand each other's value and manage the expectation projected to them helps create the necessary environment and trust for deep conversations, innovation and transformation.
The first step in understanding board behaviour is to explicitly confirm those behaviours that are considered critical to achieve the company's strategy. There are some behaviours that will be identical for every board (see Higgs Competence Framework above or our Board Competence Framework to use as your starting point), some that will need modifying to fit the culture and direction of the company, and some that may be completely different to support the specific strategy or environment of the business.
To maintain vibrant board dynamics an ongoing process of evaluation is necessary to ensure appropriate behaviours are reviewed and maintain a constant vigil against creeping complacency.
Behaviours are not isolated or homogenous. They come from deep within us, modified by values, culture, beliefs and specific situations. Different people will experience a different reaction to the same behaviour from the same person as they process those behaviours against their own values, beliefs, cultures and specific situations. Any measurement of behaviour will therefore have at least two (and there are several) dimensions that impact on its "accuracy"; creating a common language for the behaviours that will be understood equally be everyone, and coping with the individual "bias" of each persons internal measuring stick. Understanding how and when to mitigate for these dimensions is often more art than science.
How to proceed?
Once a common language for the behavioural Competence Framework has been agreed, the next step is to measure how well the board matches against the behaviours. Since behaviour is extrinsic it can only be truly measured by those people who experience it, i.e. other members of the board. The usual process is to use a 360 Degree Feedback platform to obtain the data required. A good provider should be able to demonstrate understanding of the specific issues surrounding c-suite behaviours and how best to measure them.
One of the most effective methods is to drill down on a step by step basis. Instead of rushing to measure each individual member of the board, ask for feedback about the board as a whole. This "we" approach rather than a potentially more problematic "me" approach provides a group focus that can enable greater clarity and discussion without creating emotional personal barriers and distortions that a direct individual approach can encounter. Once the board are comfortable about the outcomes and direction of the Board 360, individual behaviours can start to be addressed to see how and where different members of the board can support and be supported in championing world class behaviours.
The 360 Feedback itself may provide some insight into both personal and board behaviour, however without professional support, coaching and targets for improvement it is unlikely to be a sufficient catalyst to improve board dynamics on its own. Providing evidence not just of current behaviour but of improvement can be problematic. There will be both collective behaviours for the board to improve as a whole and each member will have different areas to develop. The Walker Report recommended that a full 360 survey should be run each year.
To audit the improvement requires a slightly different approach that a standard 360 Feedback survey. It needs to be both broad and specific to individual needs. Pulse 360 is designed to address the commitment of each individual's unique development plan, and provide highly accurate feedback and measurement on the effectiveness of improvement. What makes Pulse 360 even more appealing is that with its specific approach, it takes just a few minutes to complete as opposed to 30 minutes for a full 360 Feedback questionnaire.
Summary
High performing boards work in the spirit of continuous learning and development lead by setting the right tone from the top. Investment in the development of boards, collectively and individually, is a significant contributor to the health and longevity of any company of every strategy.
---